TaskRay offers a Salesforce1 app that can be used to simplify access to your TaskRay Projects and Tasks inside of Salesforce1.
The TaskRay Mobile for Salesforce1 app allows you to:
Access your TaskRay Tasks and Projects to review priorities, reference details, and see Chatter updates.
Quickly add information to your tasks and projects, including Chatter updates and replies.
Easily complete your tasks.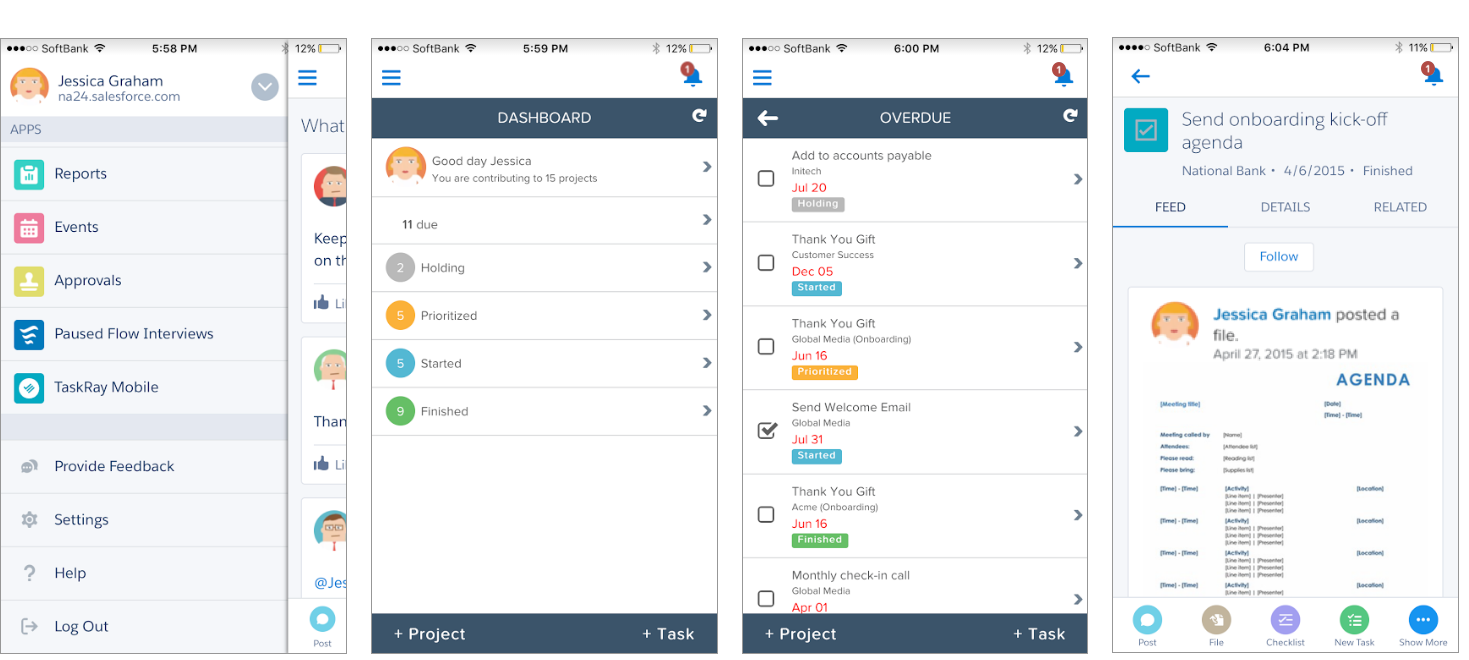 The TaskRay Mobile for Salesforce1 app is included with all active TaskRay subscriptions. Here are the steps for setting it up:
Add to Mobile Navigation [Admin]
From Setup, navigate to Mobile Administration | Salesforce1 Navigation.
Under Navigation Menu Items, move TaskRay Mobile from the Available section to the Selected section.
Click Save.

Refresh Salesforce1
You may need to instruct your users to refresh their Salesforce1 mobile app for the changes to take effect. The refresh can be done logging out and logging back in.
TaskRay Mobile should now be an available app in the Salesforce1 menu.