You can collapse and expand checklist groups to view or hide checklist items. You can also change the order of checklist groups, as well as change the order of checklist items and transfer them between groups.
Locate the task for which you would like to reorganize the checklist and open its Task Details.
Click on the Checklist tab.



Tip:

In Kanban and Row Views you can quickly access the Checklist tab from the Task Card by clicking on the

Checklist

icon.

Locate the checklist group that you would like to move. Next to its header, click on the Up or Down arrows to change its position relative to the other checklist groups.
To hide or expand a checklist group, click on that checklist group's header.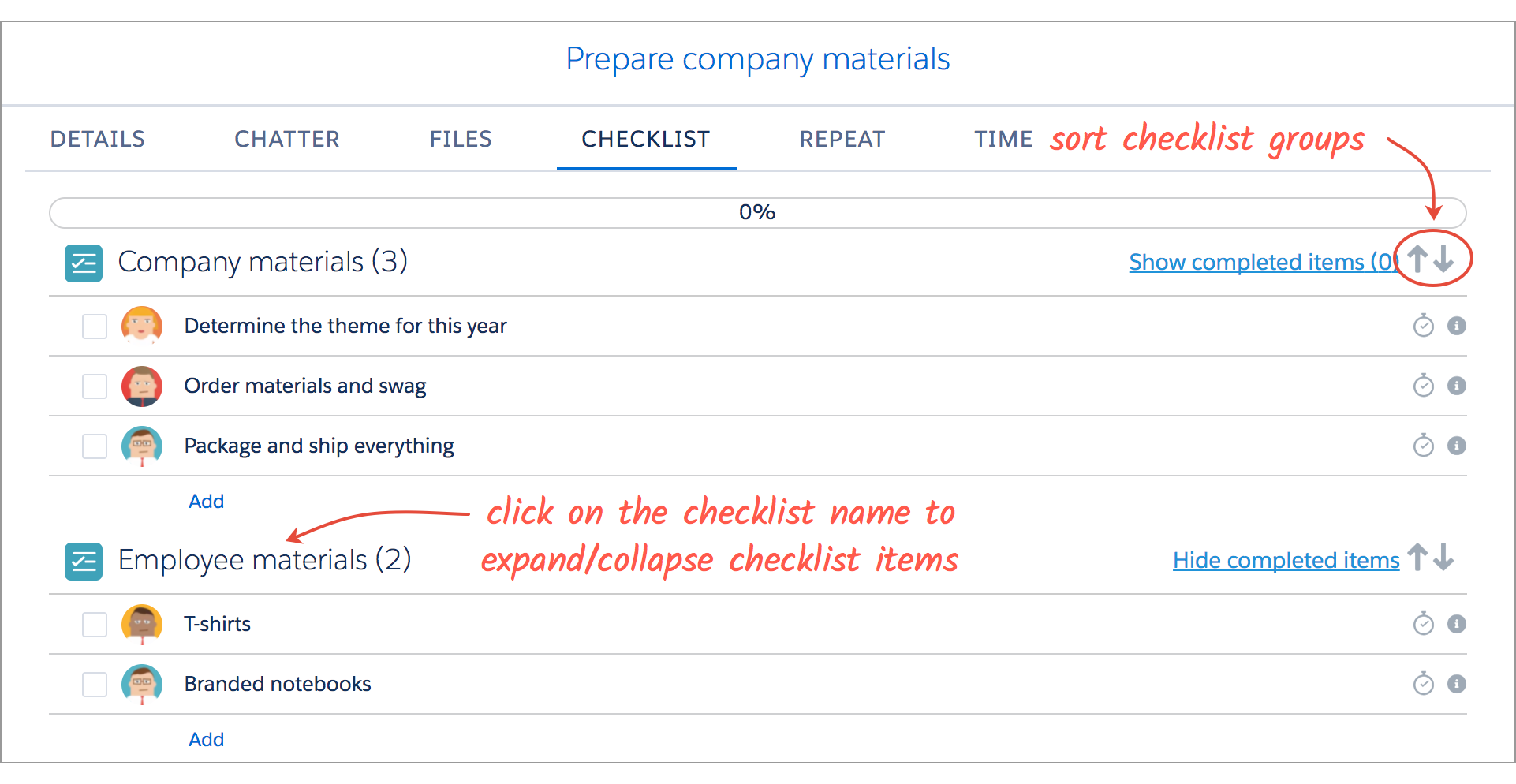 Under the Checklist tab, select and drag a Checklist Item to a new position within a group or move it to a new group.