New Feature Alert!
These features are part of the March 2017 Release and are currently available in Sandboxes and in the
AppExchange
. Existing customers will be upgraded to the version of TaskRay containing these features on March 25th. If you would like to upgrade to this version earlier, please email
support@bracketlabs.com
for the direct install link.
Checklist items can be assigned to TaskRay users. Checklist owners will be displayed on the task card to represent shared task responsibility. 
Assign Owners to Checklist Items
Locate the task that contains checklists that need to be assigned and open its Task Details.
Click on the Checklist tab.



Tip:

In Kanban and Row Views you can quickly access the Checklist tab from the Task Card by clicking on the

Checklist

icon. 

Locate the checklist item that needs to be assigned and click on the circle icon to the left of its description.
This will reveal the Assignee field. Type the name of the user that you want to assign the checklist item to and click on his/her name to select it. 

The bottom bar of the Checklists tab will display all of the team members added to the project. You can drag and drop the profile pictures to reassign checklist items. 
Note: Assignees available in the bottom bar are limited by the size of the task detail screen. It is ordered by most frequently assigned to always keep popular assignees available for drag and drop assignment.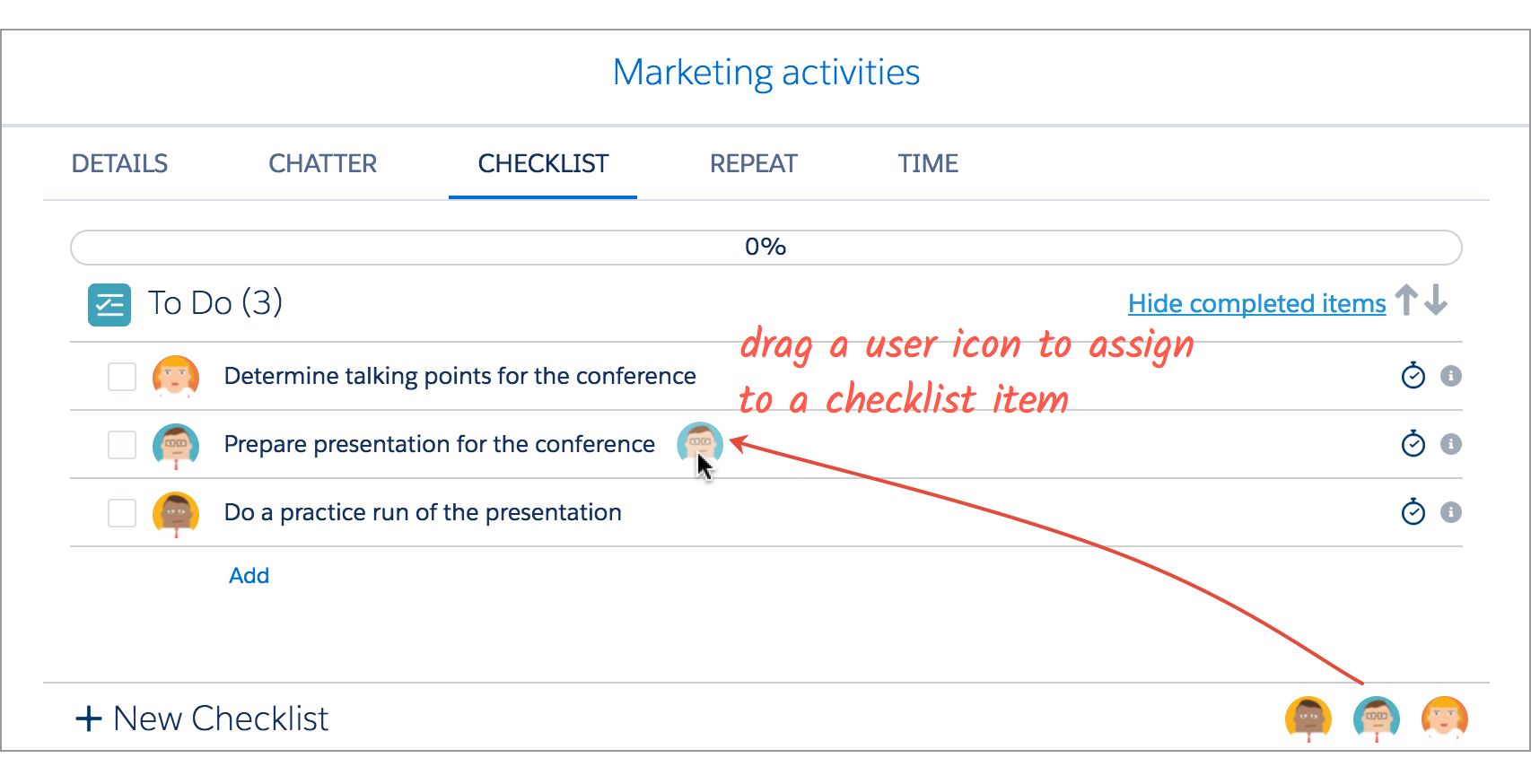 Outside of the Checklist tab, you can quickly view who the checklist items are assigned to from Kanban, Row, and Plan Views. If a task has checklist items that are assigned to various users (not just the task owner), then you will see a + next to the task owner's icon on the task card. You can hover over the + to reveal all of the checklist assignees.