Left Sidebar
The left sidebar allows you to navigate and filter projects and tasks. The Board Filters section includes standard and custom board filters, which help control the project list in the Projects section, as well as the visible tasks on your board. You can also specify which of the default board filters you want to see in the sidebar through the Settings. The sidebar can be hidden or expanded as necessary.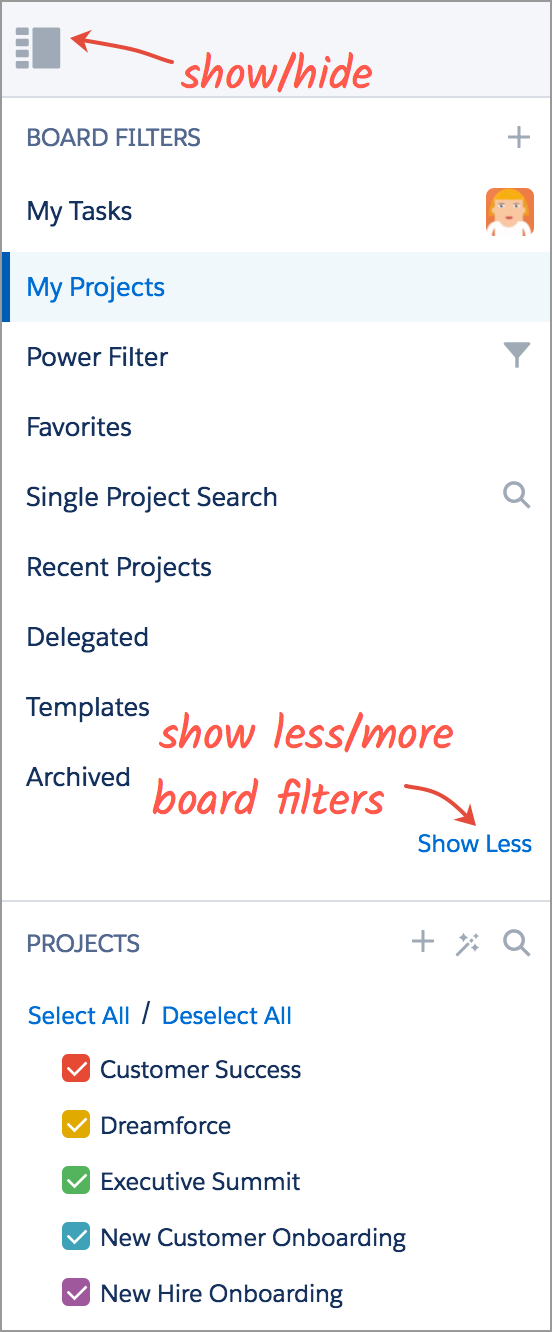 Right Sidebar
The right sidebar consists of the following tabs: 
Team: Shows all of the team members for the selected project(s).
Feed: Displays all recent Chatter activity for the selected project(s).
Files: Lists all of the uploaded files for the selected project(s).
Time (if enabled): Shows logged time entries and allows adding new time entries to tasks.
Assistant: Contains components that display tasks that need attention (read more in the Assistant section of the guide). Hidden if no tasks meet criteria.
Errors (hidden):  Will only display in the event of a record type mismatch. 
In the collapsed state, the sidebar will display the most common team members for the filtered projects, making it easy to quickly assign a task to a team member by dragging and dropping his/her icon onto the task. You can expand the sidebar by clicking on one of the tabs.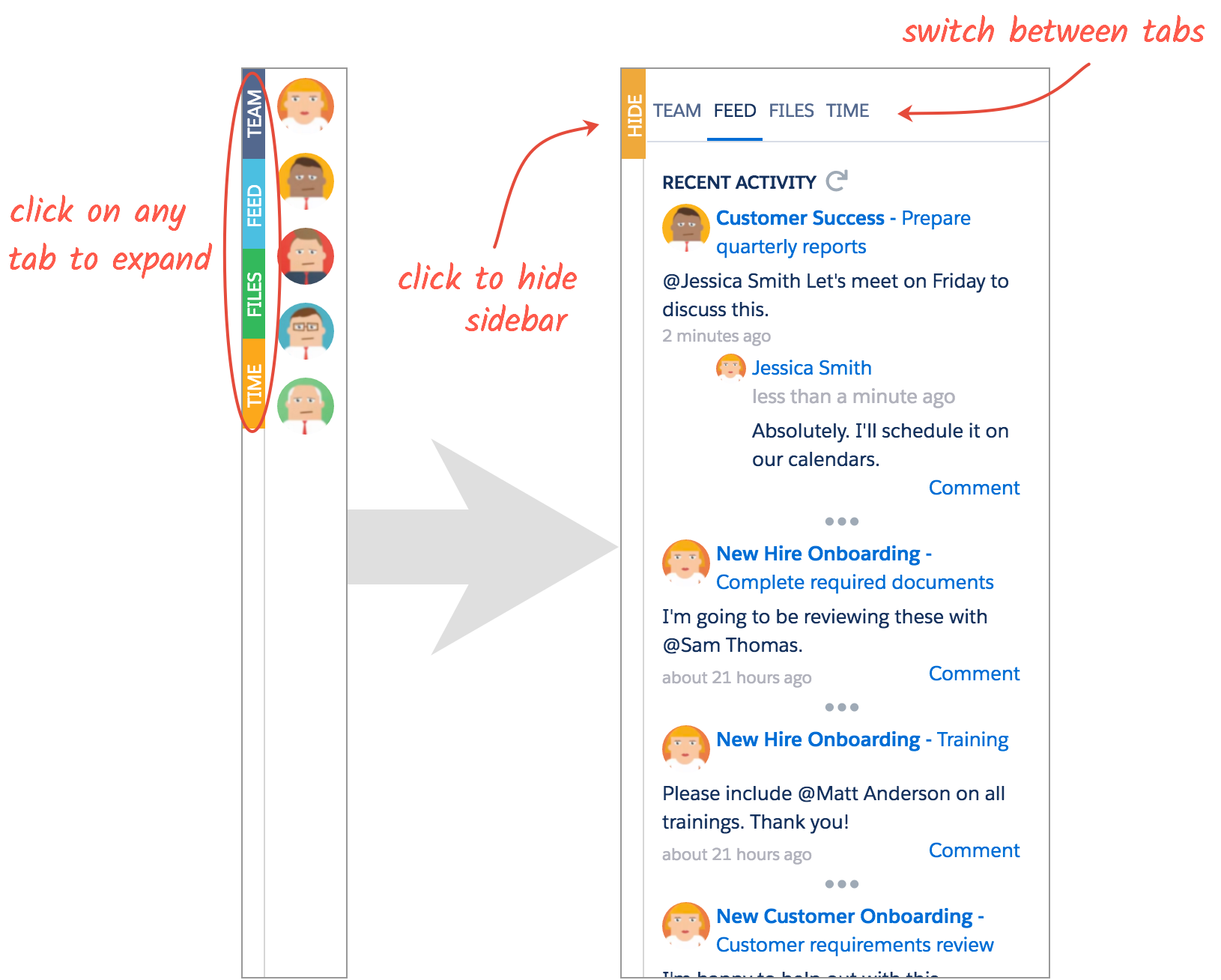 TaskRay Toolbar
The TaskRay toolbar contains the following action icons:
Open/Close Sidebar: Toggles between collapsed and expanded views of the left-hand sidebar.
Views: Four icons for switching between TaskRay views: Kanban, Row, Plan, and Calendar.
Show/Hide Lists: Allows users to select which lists (or columns/project stages) should be hidden or shown.
Search Tasks: Allows searching for tasks within the selected project(s).
Tools and Settings: Opens up User, Filter, and Admin (only visible to admins) settings for TaskRay.
Drag & Drop Task Delete: Can be dragged onto a task (or vice versa) to delete the task.
TaskRay Support: Quick way for users to contact Support, request a feature, access TaskRay educational resources, and learn about the recent product changes.
Toggle to Full Screen: Allows viewing TaskRay in full screen mode and switching back to regular view mode.