If you want to pause certain projects and remove them from your TaskRay views, you can put those projects on hold. Putting a project on hold will remove the project, its related task groups, tasks, and sub-projects from all TaskRay boards (in the main app and lightning components). However, you can still easily access these projects from the On-Hold Projects board filter in TaskRay, as well as list views, reports, and dashboards. 
Put a Project on Hold
1. Open the Project modal from the All Work view you are working in. 
2. Set the 'On-Hold' checkbox to true and save. 
Note: The date the project is put on-hold will be automatically tracked. If a project is resumed, this date remains populated for reporting purposes. However, if the project is put back on-hold, the date will reflect the most recent date that the project was paused.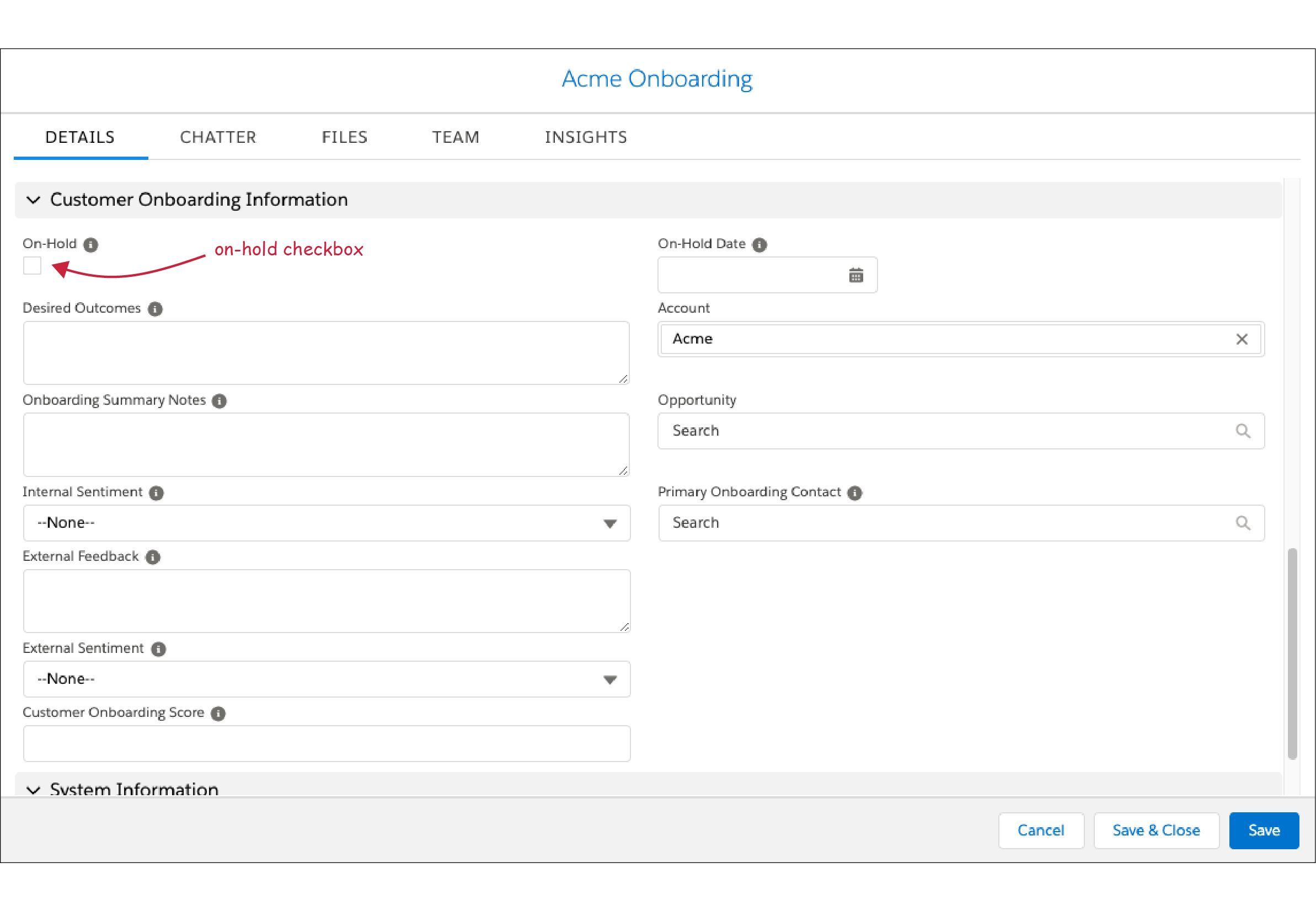 Viewing On-Hold Projects
1. Navigate to the On-Hold Projects board filter.
2. Select the project(s) you want to view in any All Work view.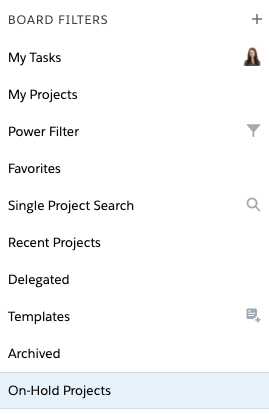 Resuming a Project
1. Navigate to the project you want to resume, and open the modal. 
2. Uncheck the 'On-Hold' checkbox.