TaskRay allows you to make time entries to better track against your billable or non-billable hours. You can also set the default value for your entire org to make time entries to be either billable or non-billable.  
Please note that admin permission is required to change the default setting of the billable Type field. 
Set Default For Billable Time Entries [Admin]
From Setup, navigate to
Lightning: Custom Code | Custom Settings.
Classic: Develop | Custom Settings. 
Click Manage next to TaskRay Global Settings. 
If setting for the first time, click New just above the line that reads Default Organization Level Value otherwise click Edit.



Careful!

There are two

New 

buttons. One sets default limits at the organization level, the other sets limits by user or profile. We do not currently support user or profile based settings.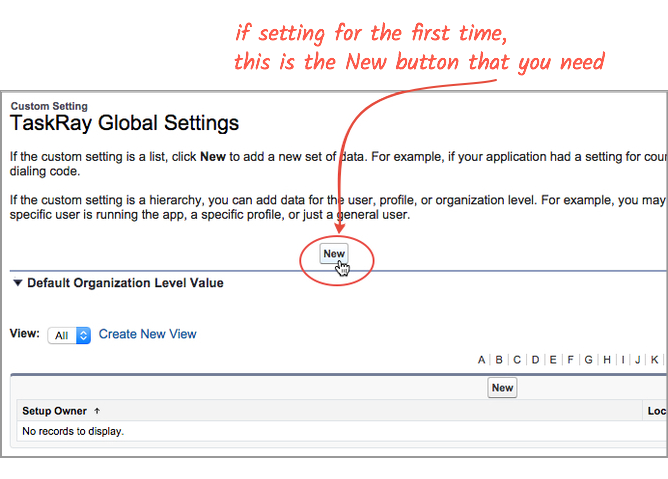 Check the Mark Time Entries Billable By Default checkbox. 
Click Save.
Use The Time Entry Field 
Once you have updated the default value, you will see it reflected each time new time entries are made. Remember that this default setting will apply across the entire organization, but users are able to change the value upon creating new time entries.