You've just purchased this fancy new software. You've opened TaskRay for the first time... what the heck are you looking at? There are buttons, widgets and doohickies, but what do they all mean?
The beauty of TaskRay is that the best way to learn is to start clicking around (I know, I told you not to last time, but let's be honest, you probably clicked around anyway, and thats totally ok!). PS: if you didn't click around before you got to this article, let us know, we've got some swag for you for being good listeners. I'm hoping this guide can at least give you some tips and tricks to keep in mind as you click around.
The first thing I want to draw your attention to are the views in TaskRay.
They are all useful, depending on how you work. As the email stated, the most popular views to accomplish your day-today work are My Work, Kanban, and Plan View. We encourage you to poke around each view and see the different functionalities they have. We'll go into more detail about the views within the Performance tab, so stay tuned.
My Work: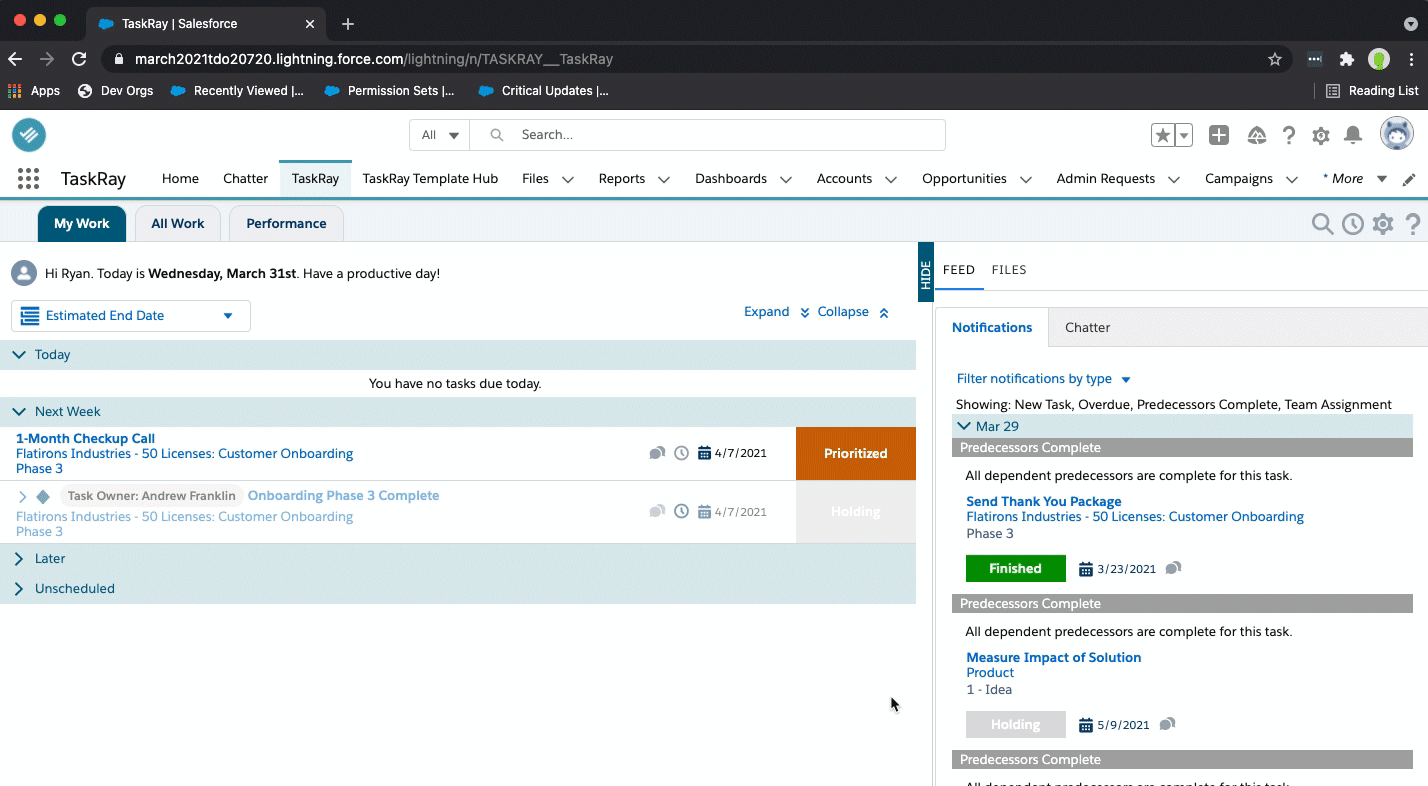 Kanban view: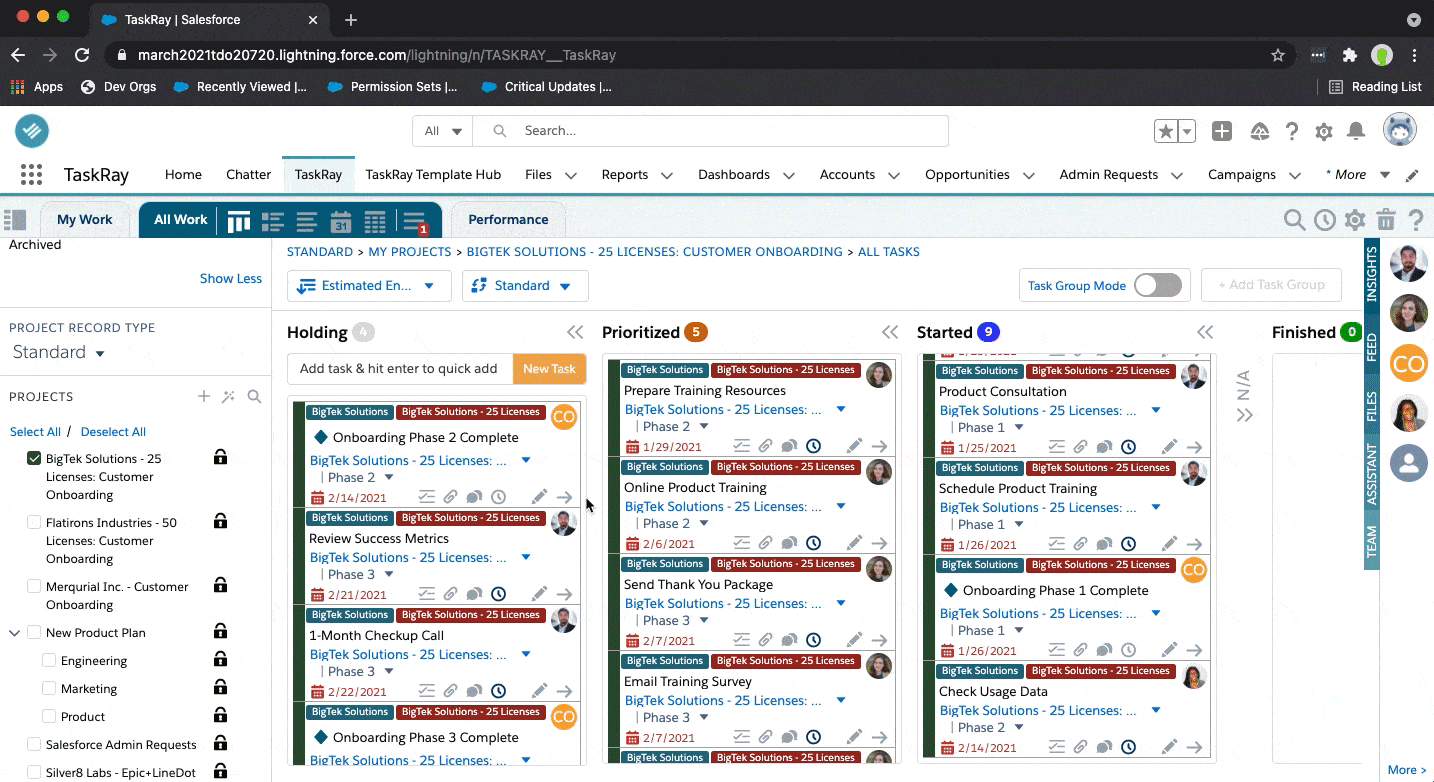 Plan view: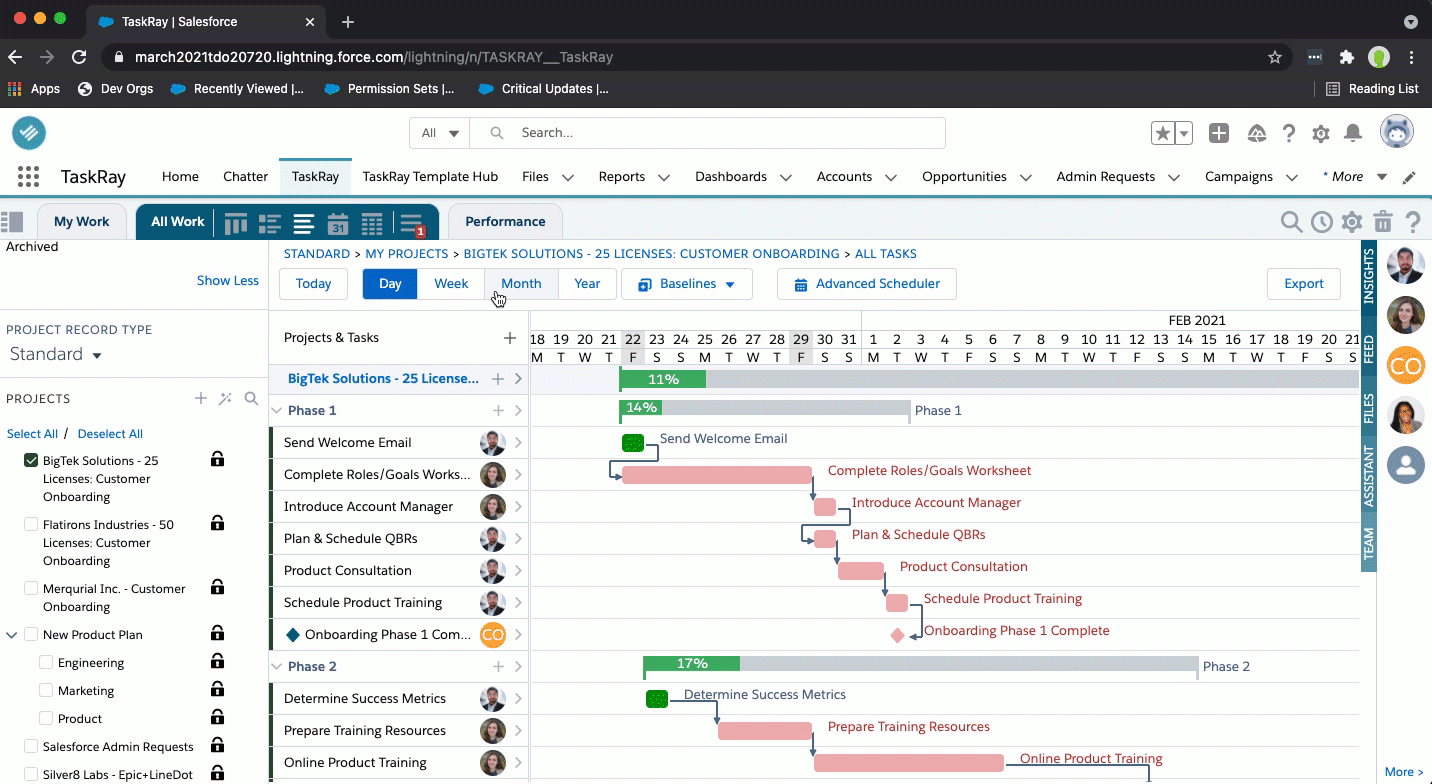 Next is the left sidebar.

This may look overwhelming at first, but once you understand it, it is going to be your best friend. This is our filtering engine/project view that allows you to change the projects you are seeing at the bottom of the sidebar on the fly. For example, as a manager, to start the day off, you want to see all projects that are owned by a particular user, or a group of users, so you set that as the filter criteria. Later in the day, someone asks you to look at all projects related to a particular account, or, a group of accounts. All you have to do is remove your filters on the project owner and input your criteria for accounts, and your projects will change accordingly. These Flex Filters make it easy to slice and dice your project data in the way that you need to see it.
This sidebar is sometimes easily overlooked but the capabilities can be immensely beneficial to provide more context to your project views. The right sidebar could be considered a 'collection' of certain aspects of the projects you have selected in your left sidebar. For example, maybe you want to see all of the Chatter posts that have been created on a particular project and its tasks. Select that project in the left sidebar and click on 'Feed' on the right sidebar. You will see all posts related to that project and its tasks with the latest posts at the top.