New Feature Alert! These features are part of the March 2022 Release and will be available in Sandboxes and on the AppExchange on March 19. Existing customers' production instances will be automatically upgraded to the version of TaskRay containing these features on April 9.
External owners can complete their assigned tasks from either of the two email notifications they will receive - the task assignment, or task reminder email.
Note: Email notifications must be enabled internally by checking the "External Owner Notifications Enabled" checkbox on the relevant task.
To complete an externally owned task, use
Mark Complete
button in the body of the task assignment or reminder email.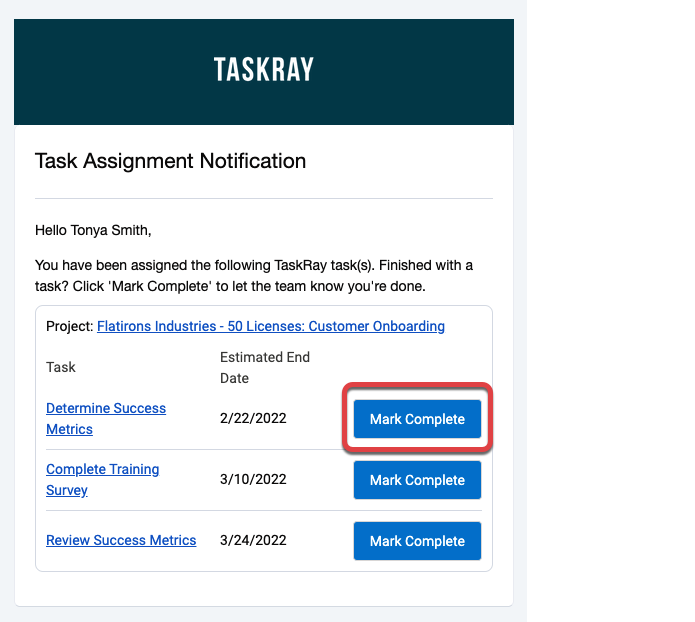 This will open a public site with a screen flow, which allows the external owner to complete their task by checking a checkbox, and optionally add any comments.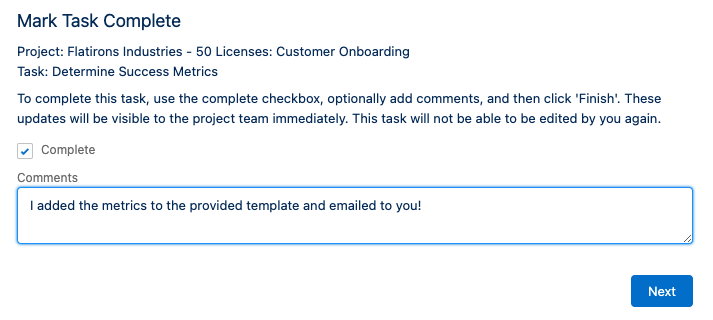 This data will write back to the TaskRay Task realtime, into the External Owner Complete and External Owner Comments fields.