This feature is available to the following product editions:
Additionally, this feature utilizes Salesforce Sites functionality, which is available to Enterprise and Unlimited editions of Salesforce.
You can now assign Tasks to external stakeholders. But exactly how do we do that?
Once you've got everything set up, you can begin by editing your tasks to include an external task owner.
There are a couple of ways you can add external owners to your tasks and they all depend on whether you want to assign tasks in bulk, and by extension if you'd like those external owners to receive one aggregated email or one email per task.
Let's start with a single task. When you open the Task modal, you will see some new fields.

The fields that you need to be concerned with when assigning external owners are the 'External Owner', 'External Owner Email' and 'External Owner Notification Enabled'. You'll want to fill out the external owner's name and email first. This can be anyone you choose. Once you do have the name and email filled out, you can send the email notification by checking the box next to 'External Owner Notification Enabled'. By checking this box, an email will automatically get sent to the email address specified.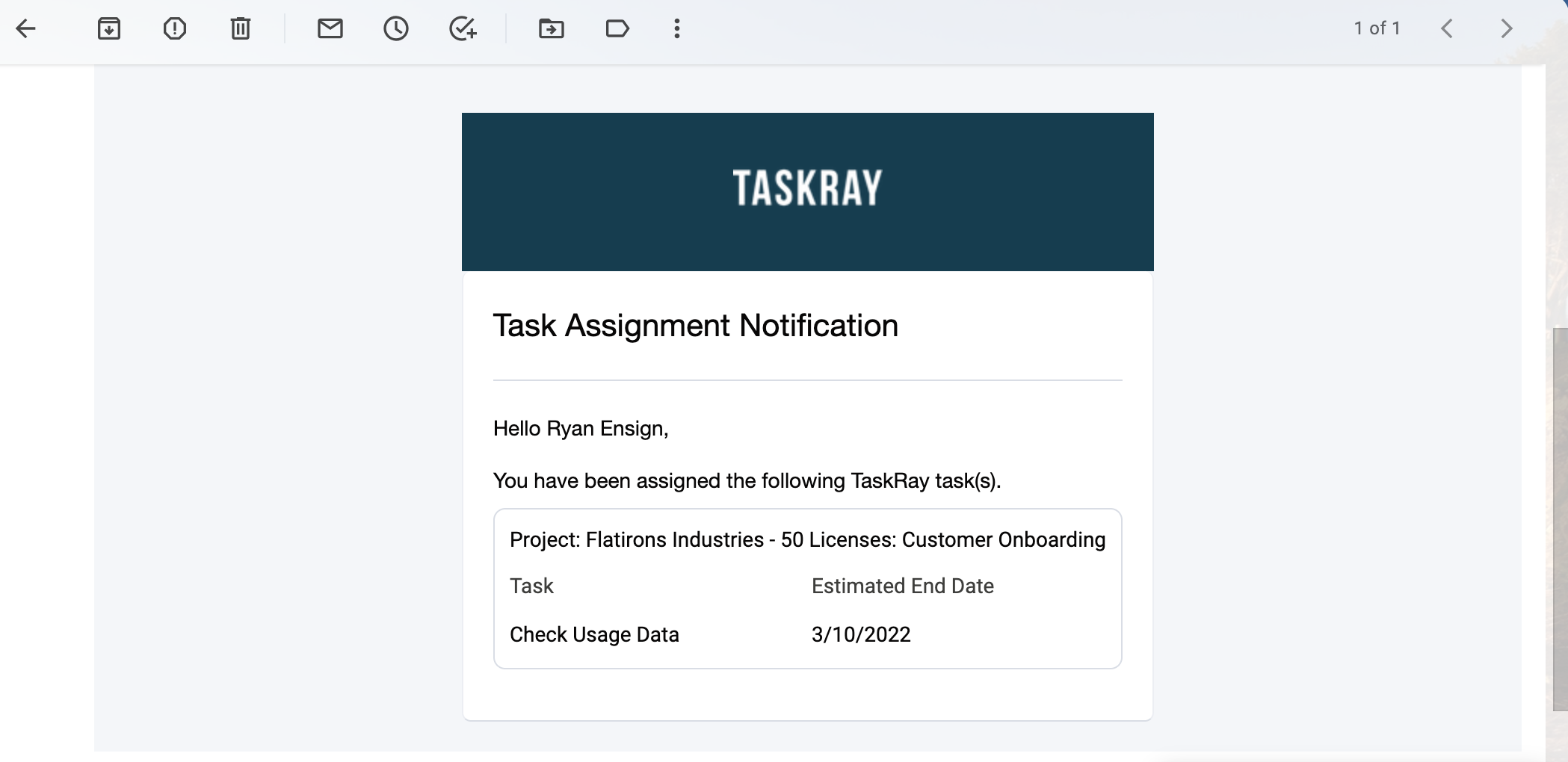 Now for bulk reassigning. If you know there are multiple tasks that should be assigned to an external owner, we recommend using the Spreadsheet view to update all tasks at once.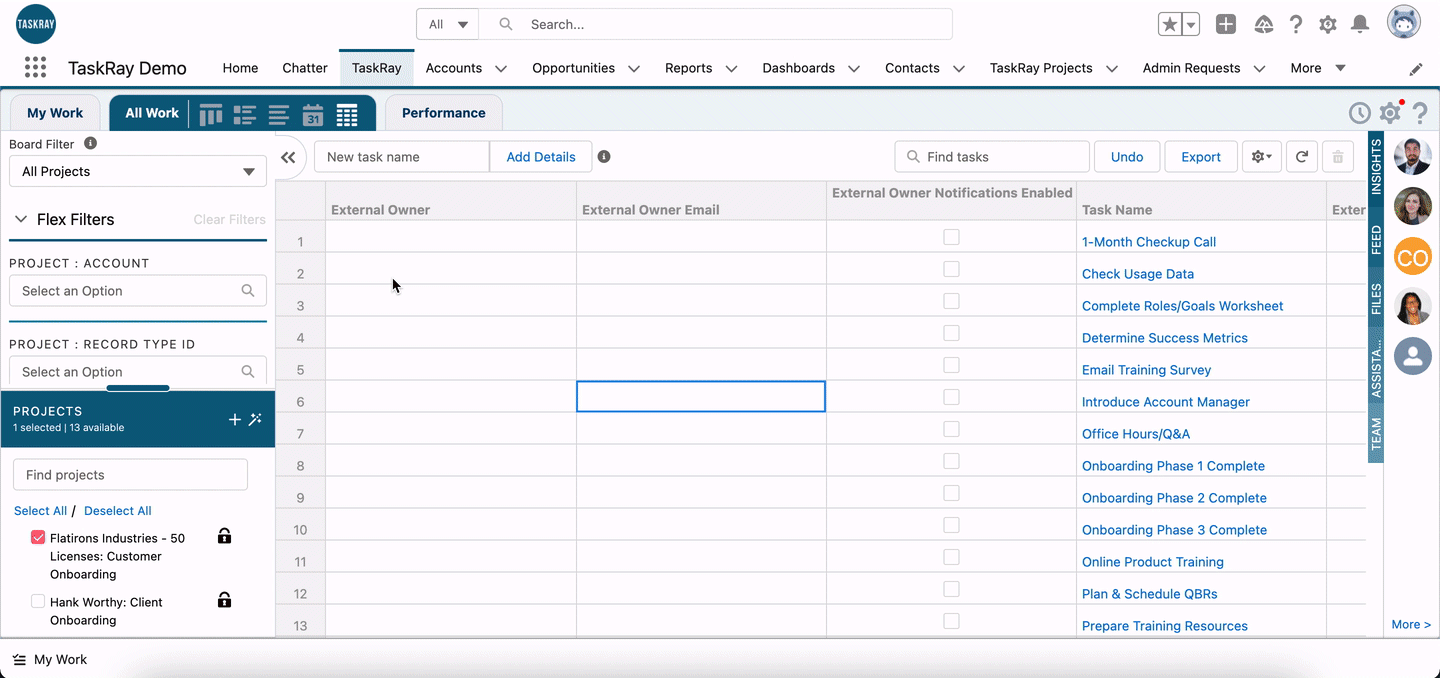 When you do this, the email will look like this: