Any task with a specified end date (deadline) can be turned into a repeating task. Repeating tasks can be set on daily, weekly, monthly, or annual intervals. Repeating tasks will be created when their original predecessors are marked as finished.
Create a Repeating Task
Locate the task that you want to repeat and open its Task Details.
Click on the Repeat tab.
If not populated, add an End Date.
Under Repeat Options, in the Create New Task field, specify the frequency of the repeating task (daily, weekly, monthly, or yearly).
In the Repeat Every field, enter the interval for the repeating task.
Optional: Enter an End Date for when the task should stop repeating.
Click Save or Save & Close.
Going forward, a new task will be created on the designated interval, each time its original predecessor is marked as finished.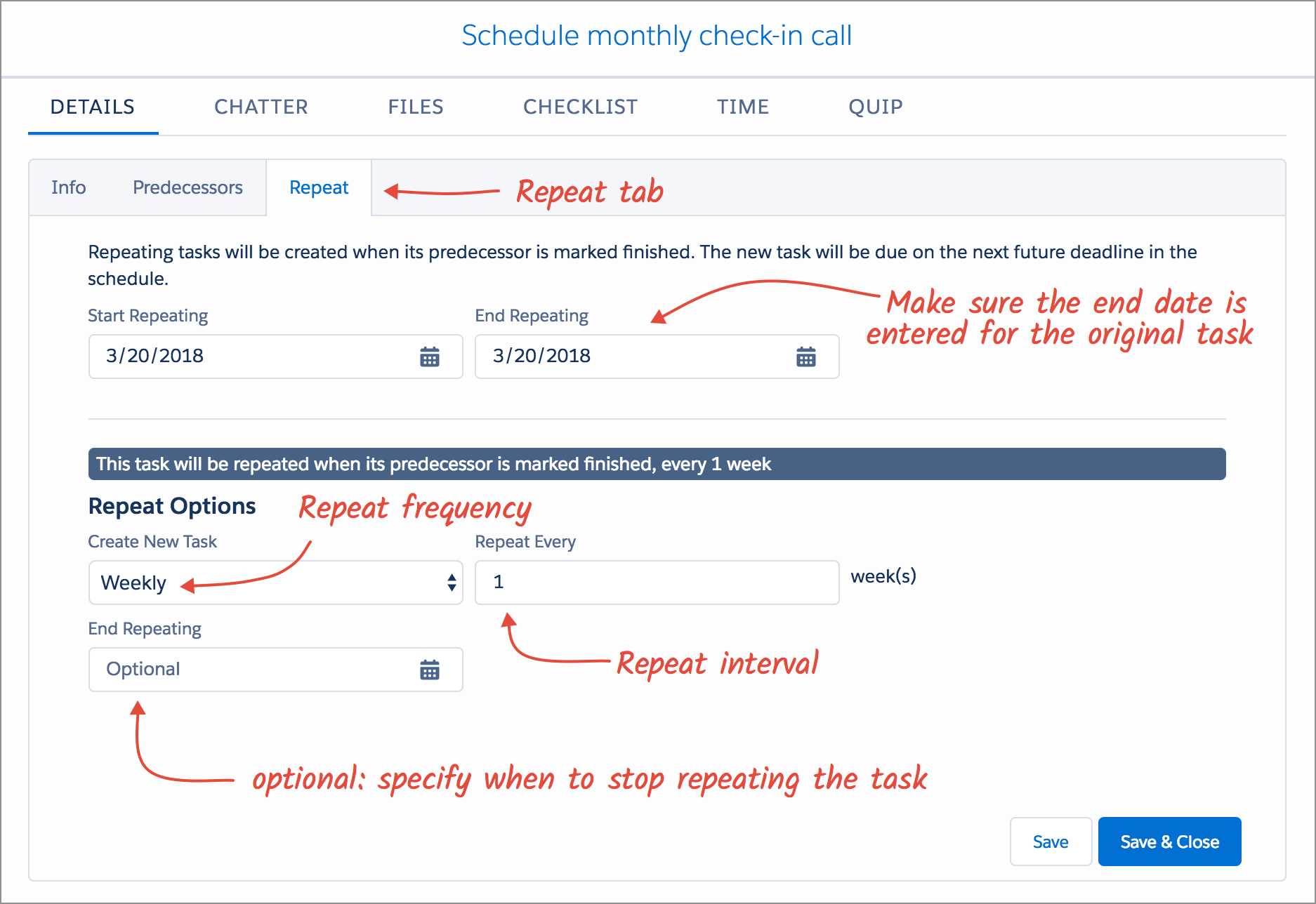 All repeating tasks are indicated by an icon on the Task Card.