You can attach files to TaskRay Projects, Task Groups, and Tasks from the Files tab or via the integrated Chatter functionality.
Tip: If you clone a Project that has files attached, the files will also clone along with the Project, Task Group, or Task.
Locate the Project, Task Group or Task to which you want to attach a file to and open its details.
Click on the Files tab.
A list of files and links will display, including:

File or Link Name (you can click on it to open the Chatter Files page or link in a new window)
File Source
File Owner
Last Modified
Size
More Actions, including Delete and Download (for files only)

You can sort the files by Title, Owner, Last Modifed, or Size by clicking on Column Header.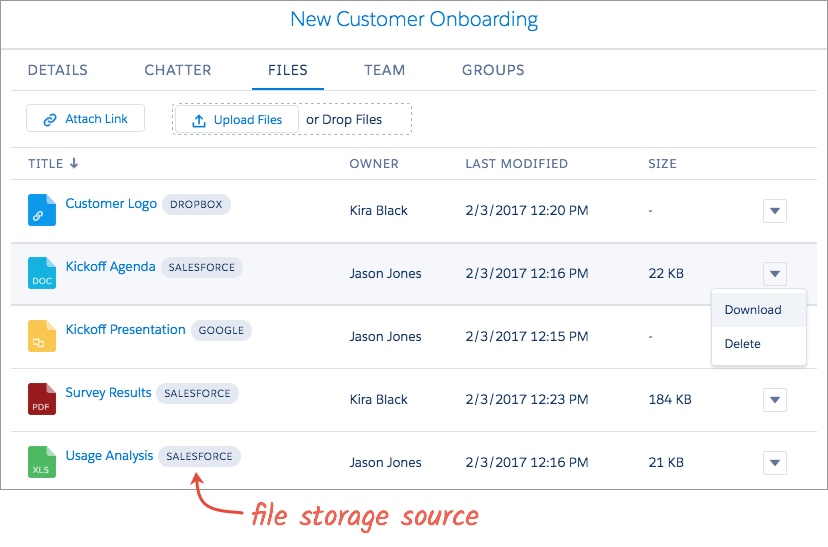 From the Files tab in Project or Task Details, choose between:
Upload Files: Clicking on Upload Fields will open a computer browser window. Locate the necessary file and attach it. You can upload multiple files at a time.
Drop Files: Drag a file(s) from your desktop and drop on the Drop Files box to easily attach a file.
Tip:
For Tasks, you can quickly access the Files tab from the Task Card when in Kanban or Row View. To access the tab, click on the
Paperclip
icon on the Task Card.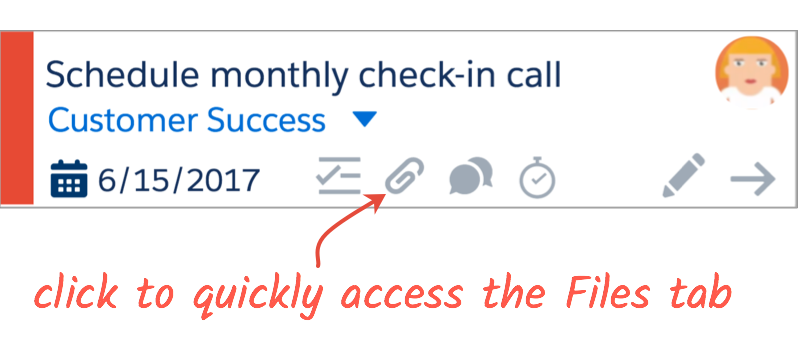 Note:
You can also attach files and links directly from the Chatter feed. Any files and links added in a Chatter post or comment will also appear in the Files tab.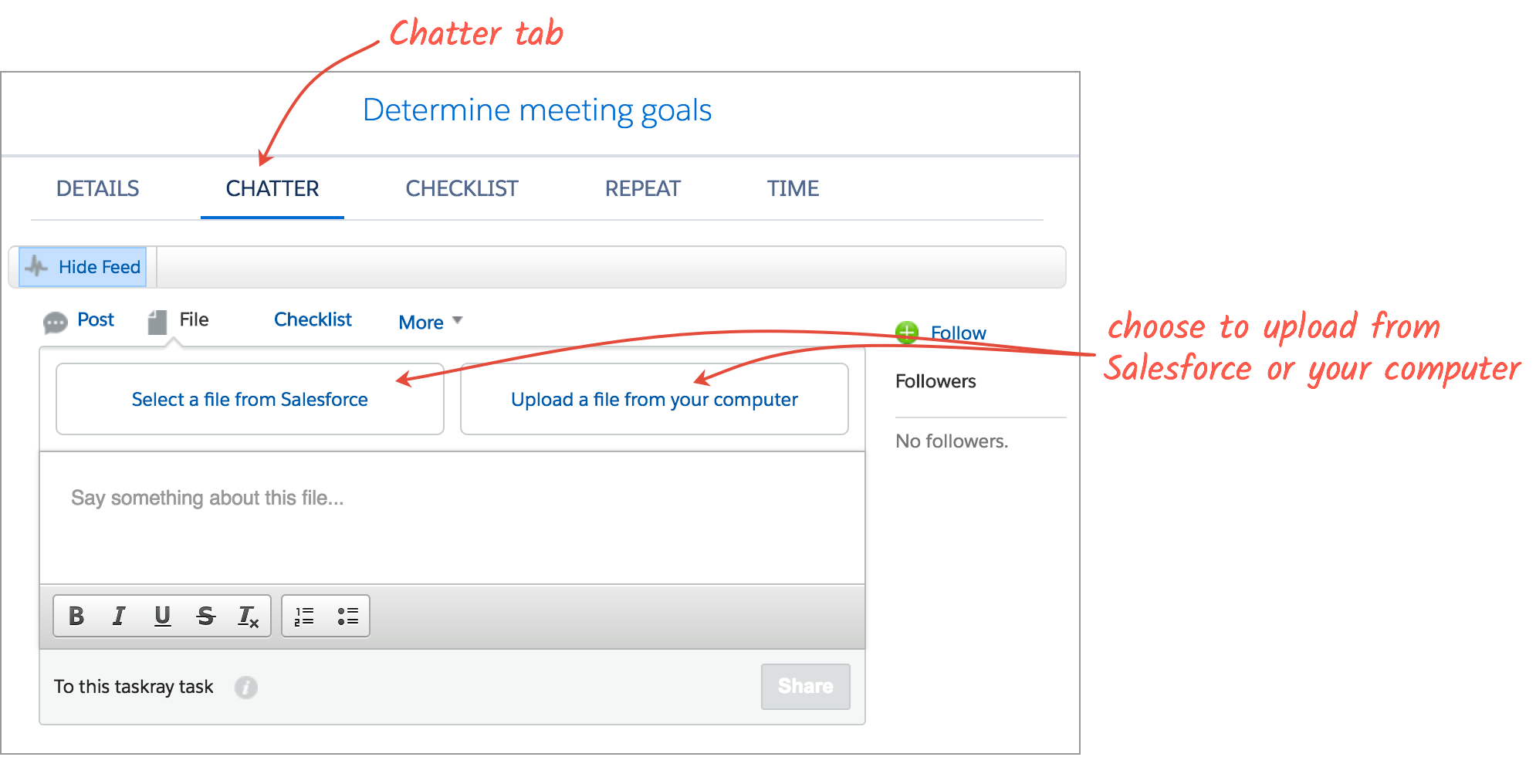 Once a file is attached to a task, the Files icon on the Task Card in Kanban and Row Views will change color as an indicator.

Since TaskRay is a Salesforce native app, when a file is added to a TaskRay Project, Task Group, or Task, it can also be viewed through the standard Salesforce UI. If you open the TaskRay record in the standard Salesforce UI, you should see all of the attached files in the Files related list. Furthermore, if you upload a file to a TaskRay record through the standard UI, that file will also appear on the record in TaskRay.