To automatically track important field changes in TaskRay, you can set up Chatter Feed Tracking. You can select the fields that you want to track on the TaskRay Project and TaskRay Task Objects. When changes are made to the selected fields, a Chatter post on the related Project or Task will be made that will communicate the change that took place.
From Setup, navigate to:
Lightning: Feature Settings | Chatter | Feed Tracking.
Classic: Customize | Chatter | Feed Tracking.
Select TaskRay Project or TaskRay Task object from the list.
Check Enable Feed Tracking.
Using the checkboxes, select the fields that you would like to track.
Click Save.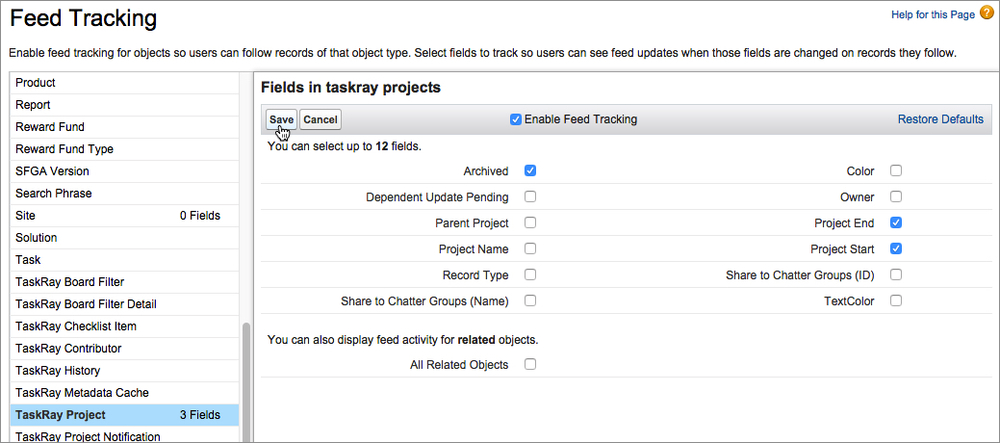 For our example, we have left the Project End and Project Start fields checked in the Feed Tracking settings. In TaskRay, we changed the start and end dates for a project. The changes to the fields were recorded in the Chatter Feed for that project.