DocuVault is a secure file storage and collaboration app that lets users upload and access large files from within Salesforce. Files are stored in Amazon S3 (cloud storage platform) and can be accessed securely from anywhere and on any device.
DocuVault seamlessly integrates with TaskRay projects and tasks, allowing to quickly and easily upload documents right from TaskRay Tasks (in the standard Salesforce interface) without having to worry about Salesforce File Storage limits and costs. With the integration, all uploaded content can be accessed from the DocuVault Files section in Task Details in the standard Salesforce interface. TaskRay users can securely share large files (videos, presentations and meeting recordings) with customers and stakeholders using password protected links feature of DocuVault.
Existing TaskRay users can install DocuVault by following these steps:
Install DocuVault App from the AppExchange
Install DocuVault Premium Edition Add-On
Follow the instructions given in the setup guide
Enable File Upload for the TaskRay Task object by following the setup guide - Add cloud files to a custom object
Create a Chatter Action on Task object to upload files to Amazon S3. Follow the user guide to create a Chatter Action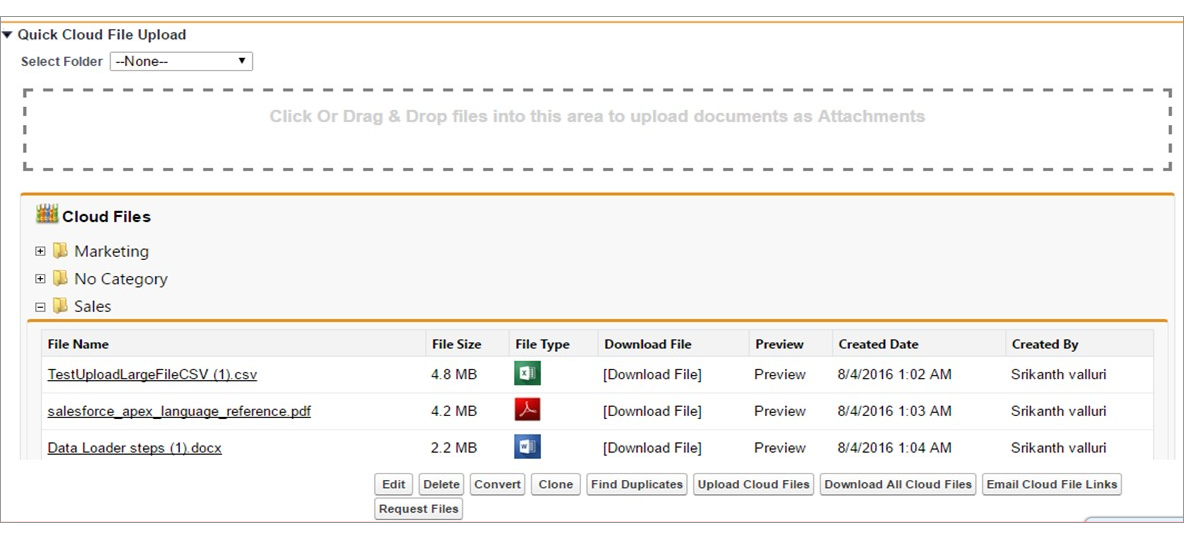 After you complete the steps above, you will be able to upload Files to Amazon S3 right from the TaskRay Task in the standard Salesforce interface.