New Feature Alert! Some of the features mentioned in this article are part of the March 2019 Release and will be available in Sandboxes and on the AppExchange on February 23rd. Existing customers will be automatically upgraded to the version of TaskRay containing these features on March 16th.
The Assistant is designed to make it easier to resolve conflicts and manage projects. Depending on the view that you are in, the Assistant will change to display different sections.
The Assistant can be accessed in the Work tab from the right sidebar. However, the Assistant tab is not always visible because it only appears if there are any tasks that meet the necessary criteria for the sections.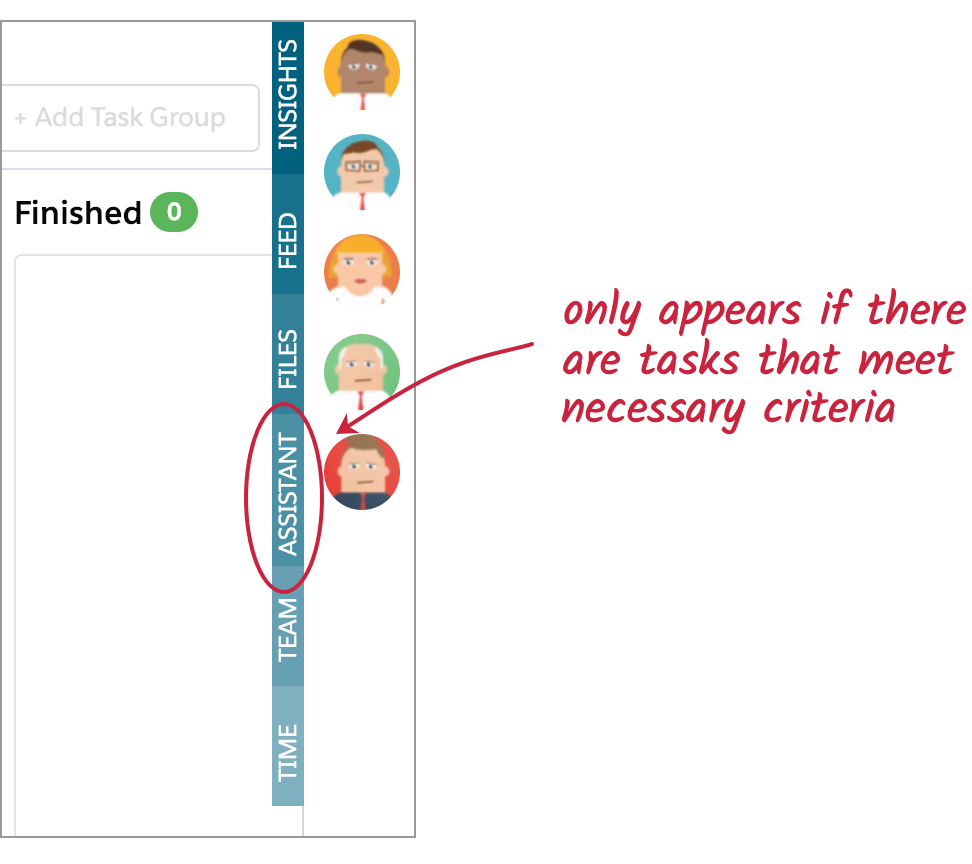 Currently, the Assistant contains three sections that appear if tasks meet criteria:
Unscheduled Tasks [Calendar View Only]: Lists all unscheduled tasks for the selected project(s) and allows to drag them onto the calendar for scheduling.
Ungrouped Tasks [Task Group Mode (Kanban & Row) Only]: Lists all tasks that do not belong to task groups for the selected project. Allows to drag and drop tasks into task groups.
Tasks At Risk [All Work Views]: Displays any overdue tasks and tasks that have a schedule conflict. Allows to reschedule overdue tasks with a single click.
Assistant section headers display the number of tasks that are within each section. In addition, you can click on the headers to show and hide the tasks.