New Feature Alert! These features are part of the April 2023 Release and will be available in Sandboxes and on the AppExchange on April 26. Existing customers' production instances will be automatically upgraded to the version of TaskRay containing these features on May 10.
TaskRay allows defining roles and assigning those roles to resources. Roles can be helpful when it comes to determining assignments for projects and tasks, as they help ensure that the work is assigned according to users' areas of expertise.
Keep in mind, when configuring roles for TaskRay, you only need to set up the ones that will apply to managing work in TaskRay. In other words, you do not need to create every possible role that exists in your organization; only the ones that will correlate with TaskRay resources and project/task assignments. Once the necessary roles are defined, they can be assigned to resources.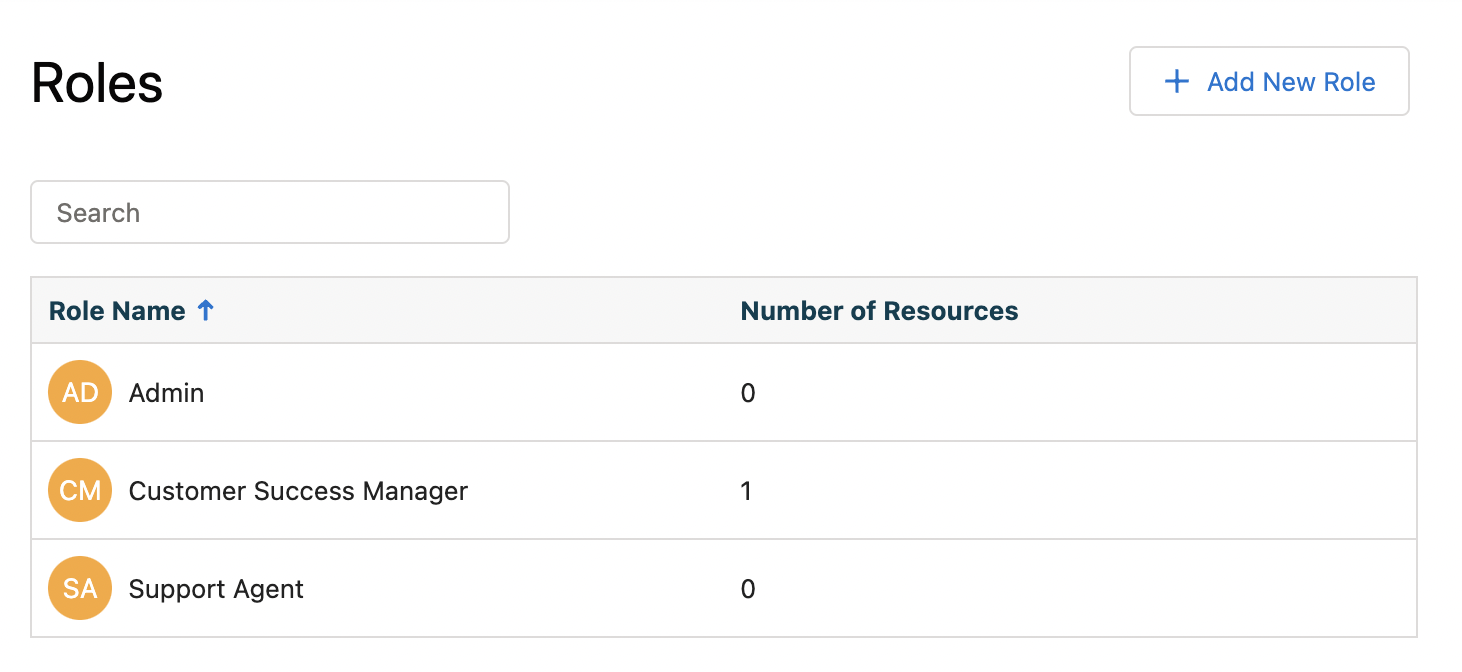 Roles are managed within the Roles tab of the Configuration Hub.
Note: The Roles tab in the Configuration Hub is accessible by users who have either the TaskRay - Admin Access or TaskRay - Resource Manager Access permission set assigned.
Follow the steps below to add new roles.
Navigate to the Configuration Hub and select the Roles tab
Click on the + Add New Role button in the top right corner.
This will open a Create New Role modal. Type the name of the new role in the Role Name field.
Click Save.
Once the new role is created, it becomes possible to assign it to resources. To do this, follow the steps to configure resources in the following article: Manage Resources.
TaskRay allows one role to be set as a default. The default role is used when TaskRay automatically creates a Resource. When a Resource is automatically created, it will be assigned the default role.
On install, TaskRay sets the default role to Unassigned. This allows users to finish setting up the automatically created resources at a later point in time where the correct role can be assigned to each resource. You can learn more about this process in our Managing Resources article.
Best practice is to leave the default role as Unassigned for ease of resource setup later on. We only recommend changing the default role if and only if there is one role shared by all TaskRay users.
Due to the complex nature of behind the scenes automations for Roles and related objects, we do not support bulk Role CUD (Create, Update, Delete) operations through Salesforce features e.g. Data Loader.