The left sidebar appears in the All Work tab and allows you to navigate and filter projects and tasks. The Enhanced Filtering left sidebar is made up of three main sections:
Board Filters
Flex Filters
Projects Section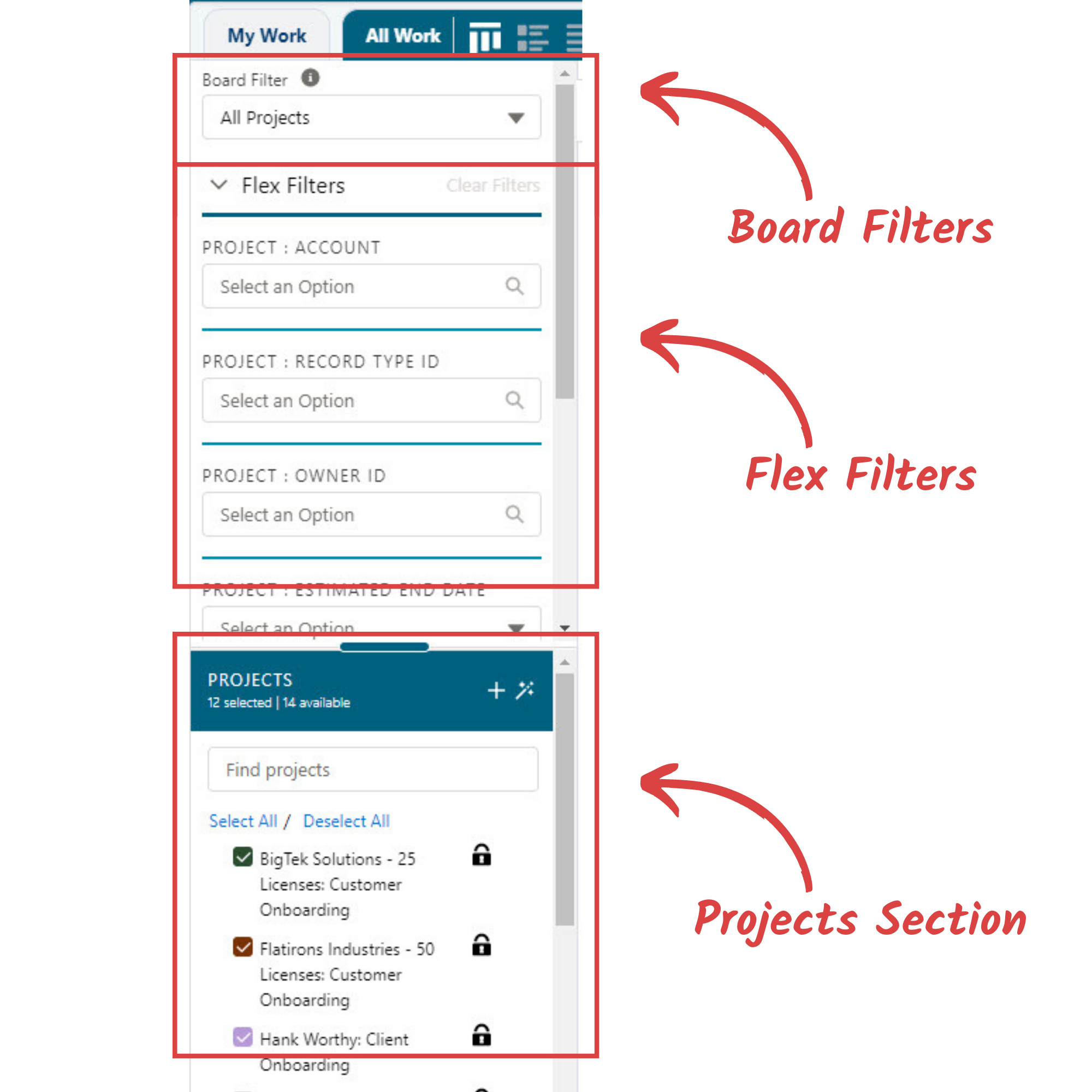 The Board Filters section includes standard and custom board filters, which help control the project list in the Projects section, as well as the visible tasks on your board. The sidebar can be hidden or expanded as necessary.
The Flex Filters section will give you access to a collection of filters that will allow you to further refine the data being pulled in the selected Board Filter.
The Projects section allows you to select the desired projects to display. The projects that are available in this section are dependent upon what Board Filters and Flex Filters are selected.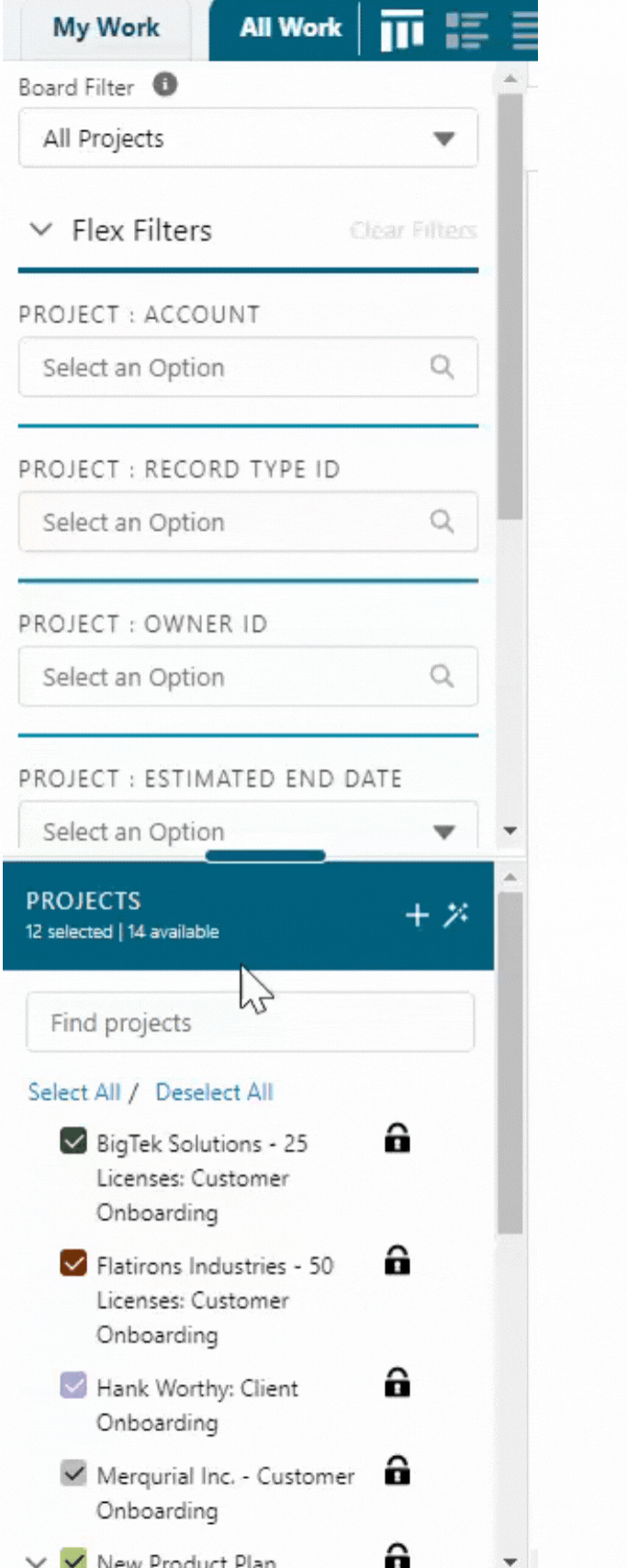 Tips and Tricks
A few things to keep in mind as you navigate the left sidebar to augment your experience.