Having projects is one thing, but knowing where they are and how to find them is another. That's where enhanced filtering comes in. This dynamic way of filtering is going to make it easy to see the information you need so you are able to spend more time working on your completing projects and less time on managing the system. Let's start with board filters.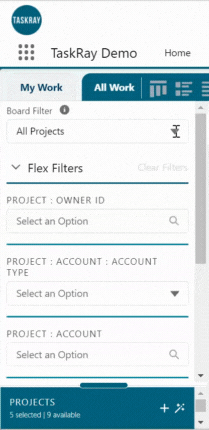 Board filters can be considered the main bucket of projects or the overarching details differentiating your projects. For example, as you can see above, there are options like 'All Projects', 'My Projects', and 'Templates'. If you were to only pick a board filter from this drop down, you should still expect to see different projects under this section.
However, we won't stop there. Next is the concept of Flex Filters. These can be thought of as the extra details of your projects, for example, 'My Projects' that will further filter out projects.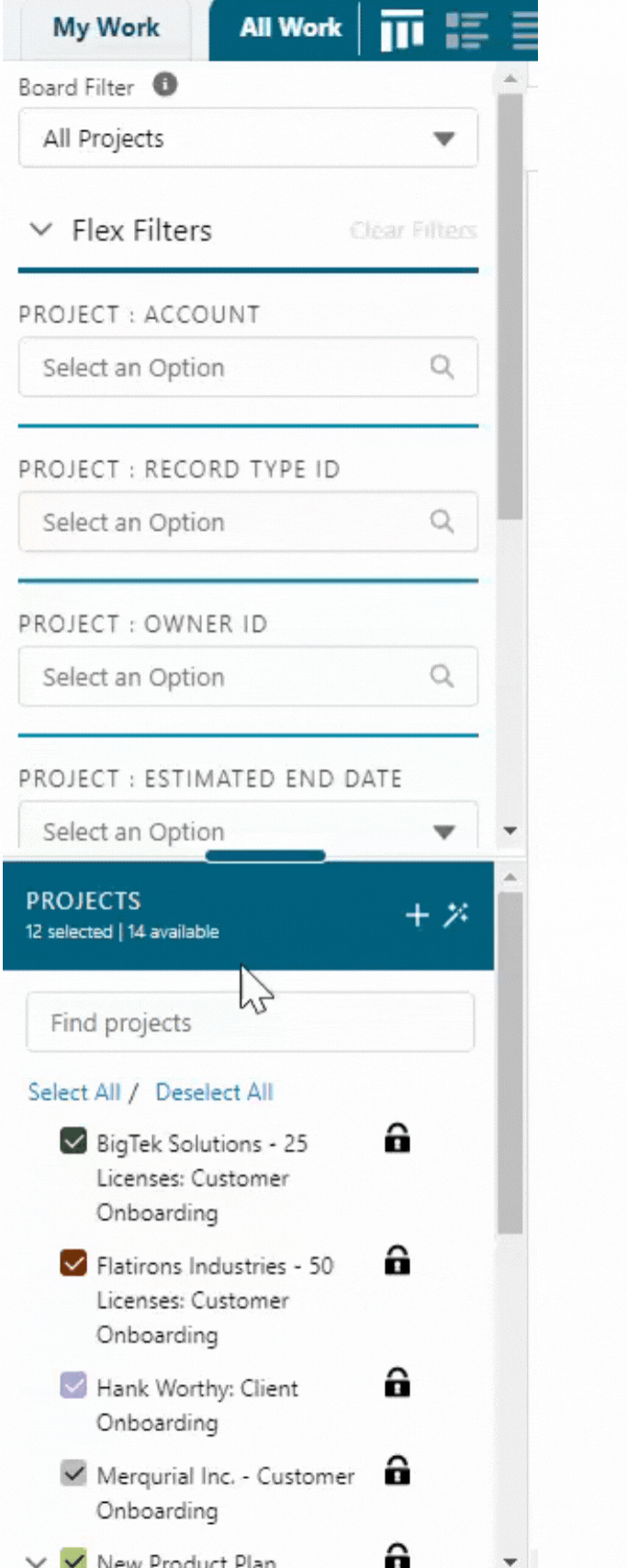 For example, maybe you're looking for the projects within the 'My Projects' filter that are related to certain accounts. In the flex filter section, look for 'Project : Account' and start typing the name of the account(s) you are looking for. Once you are done, click 'apply filter' in the bottom right of this section. Another example is that a manager can filter by projects that are owned by all or certain members of your team.
There are a plethora of customizations you can make with board, flex, and project filters. For all of the information necessary to make these customizations, check out our support guide regarding everything enhanced filtering.
Related Links: