TaskRay Mobile is a pre-built Lightning App Page that includes the My Work Lightning Component, giving users efficient access to their most important work in TaskRay when using the Salesforce Mobile app.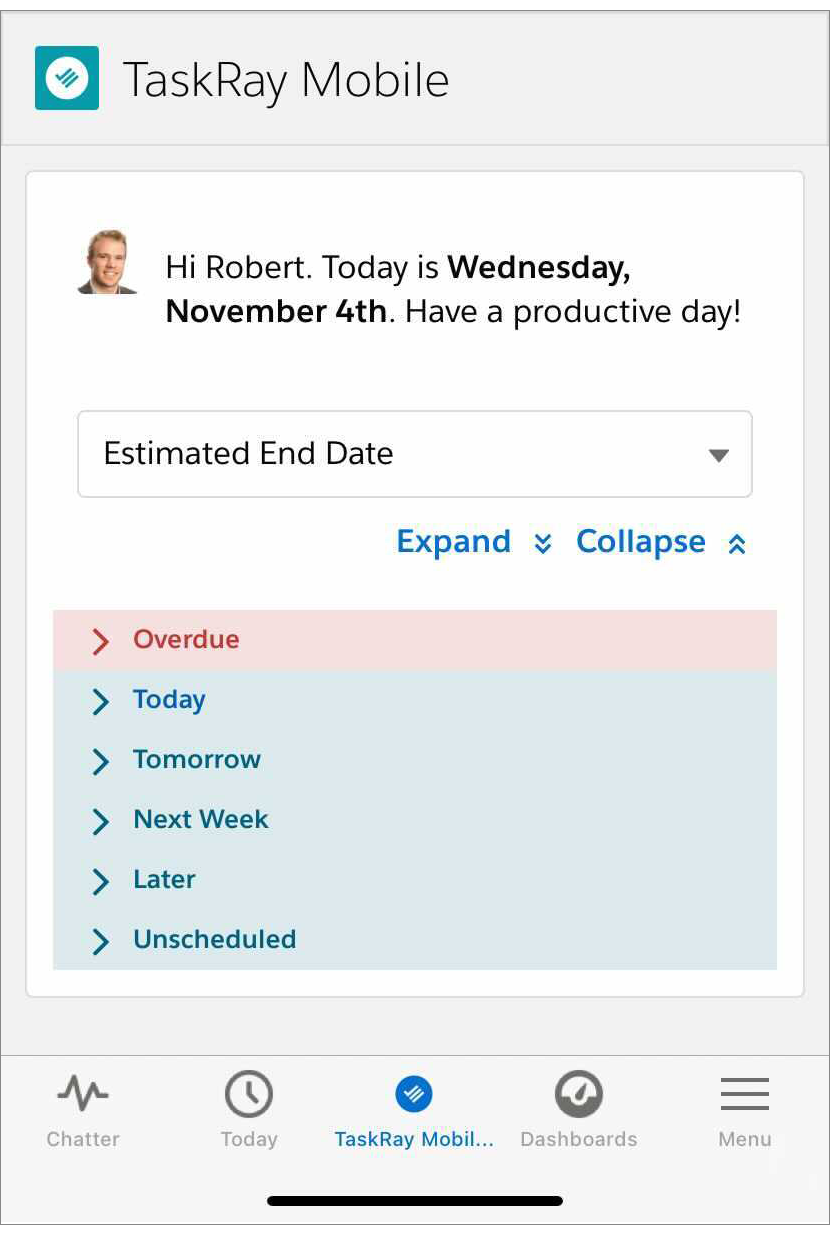 Follow these steps to deploy TaskRay Mobile in the Salesforce Mobile app:
Navigate to Setup -> Apps -> Mobile Apps -> Salesforce -> Salesforce Navigation
Find TaskRay Mobile in the left column under Available, then add it to the right column under Selected. Optionally, reorder the list of Selected items, then Save.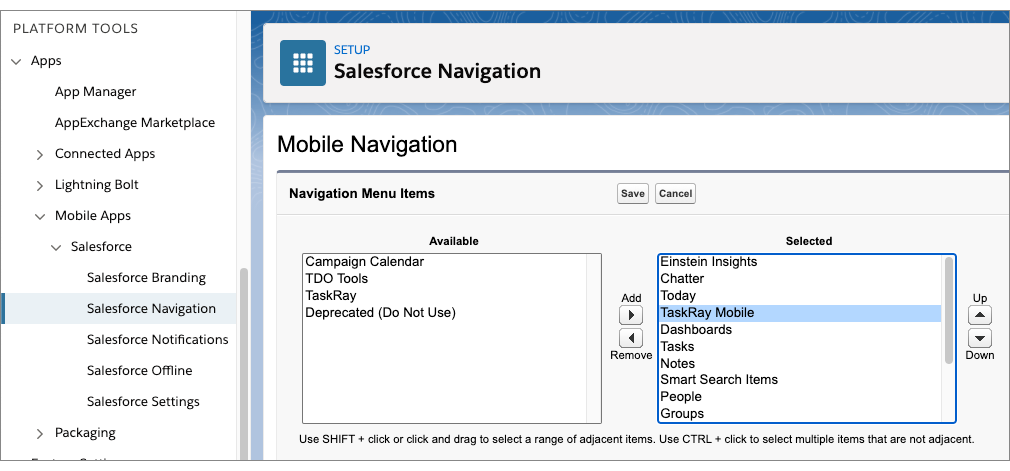 Tip:
You can also customize the TaskRay Mobile Lightning App Page by adding additional
TaskRay Lightning Components
to add even more functionality for mobile users.