NOTE: Time tracking is available in Standard Edition and above
Time tracking is an important element of customer onboarding to a lot of organizations. TaskRay supports time tracking and can help measure the success of your projects. 
First, let's make sure time tracking is enabled in your Salesforce Org. This is something you'll only have to do once, so you don't have to worry about that again.
Once everything is ready to go, we recommend starting by adding estimated time to tasks in your templates. We recommend reviewing your templates and determining time estimates for how long it should take to complete individual tasks. These values are used to compare against the actual time users log against their tasks. Once you have estimated time on all of your tasks, you can take a look at the project details and you'll notice there's an estimated time (hrs) field there as well.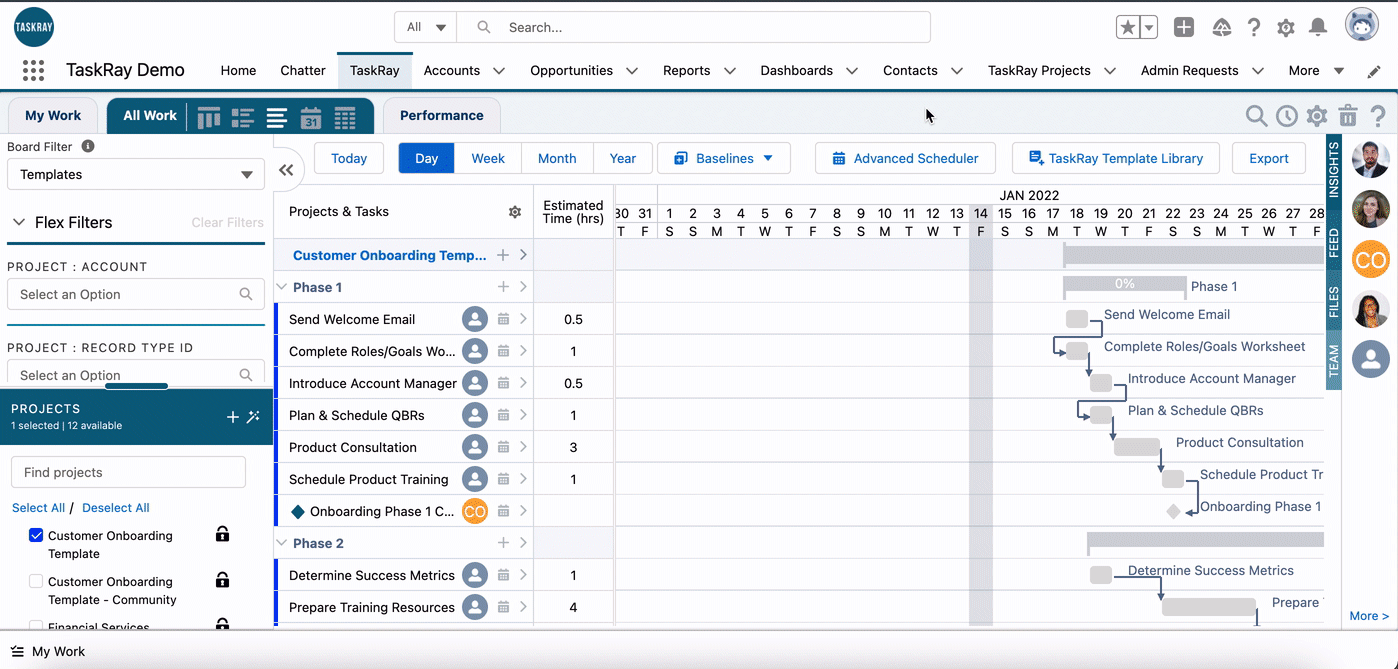 This is a roll up field that calculates all of the estimated times on the tasks. For example, if you have 10 tasks in a template and they each estimate to take an hour to complete, the project's estimated time will be 10 hours. 
Now that you've set your time estimates on the templates, let's talk about tracking the actuals. As your team starts working on the live projects created from the templates, they will have the ability to track the hours that they have spent on assigned tasks. This can be done by way of creating time entries, and here is how to do that.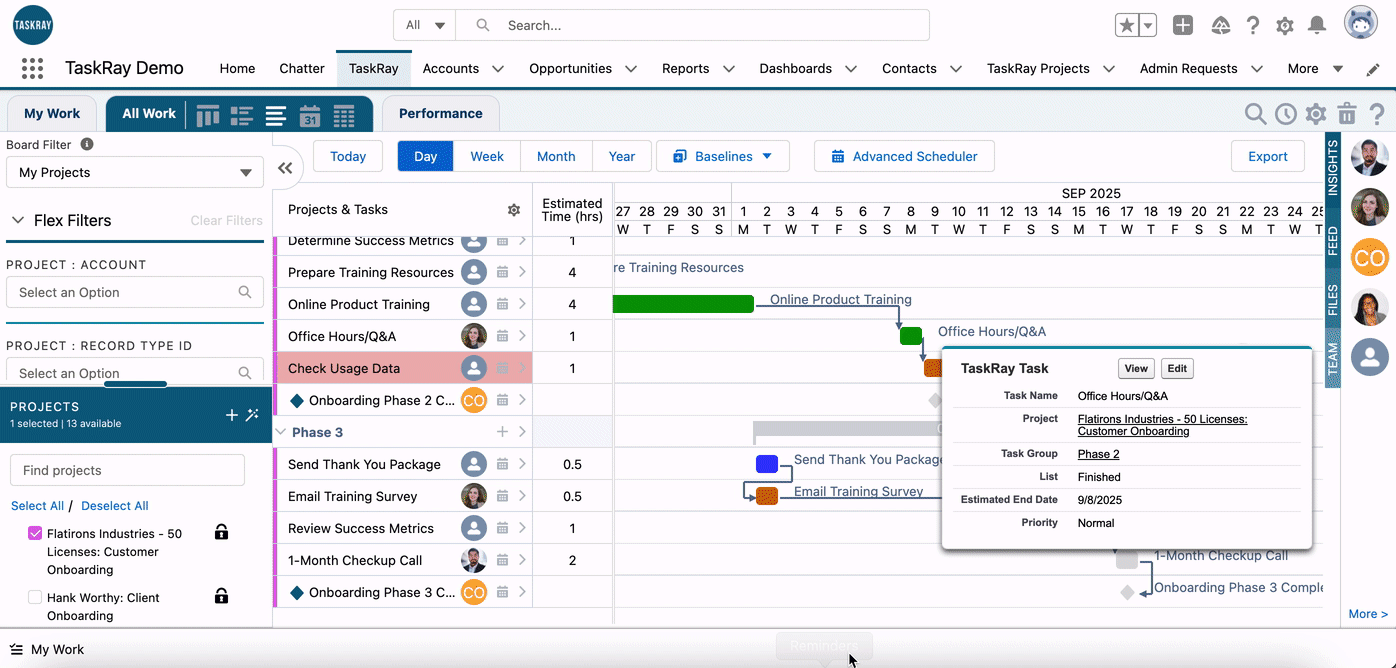 Now that you've created templates with estimated time and your users are creating time entries, we can look at reporting that supports time tracking. Within the TaskRay interface, you can use the insights tab, or the portfolio view to see time tracked by project, or the timesheet if you are trying to keep up to date on time tracked per task. If, like many orgs in Salesforce, you rely on the native reports and dashboards, we've got you covered. We have pre-built reports specifically tailored to time tracking in TaskRay.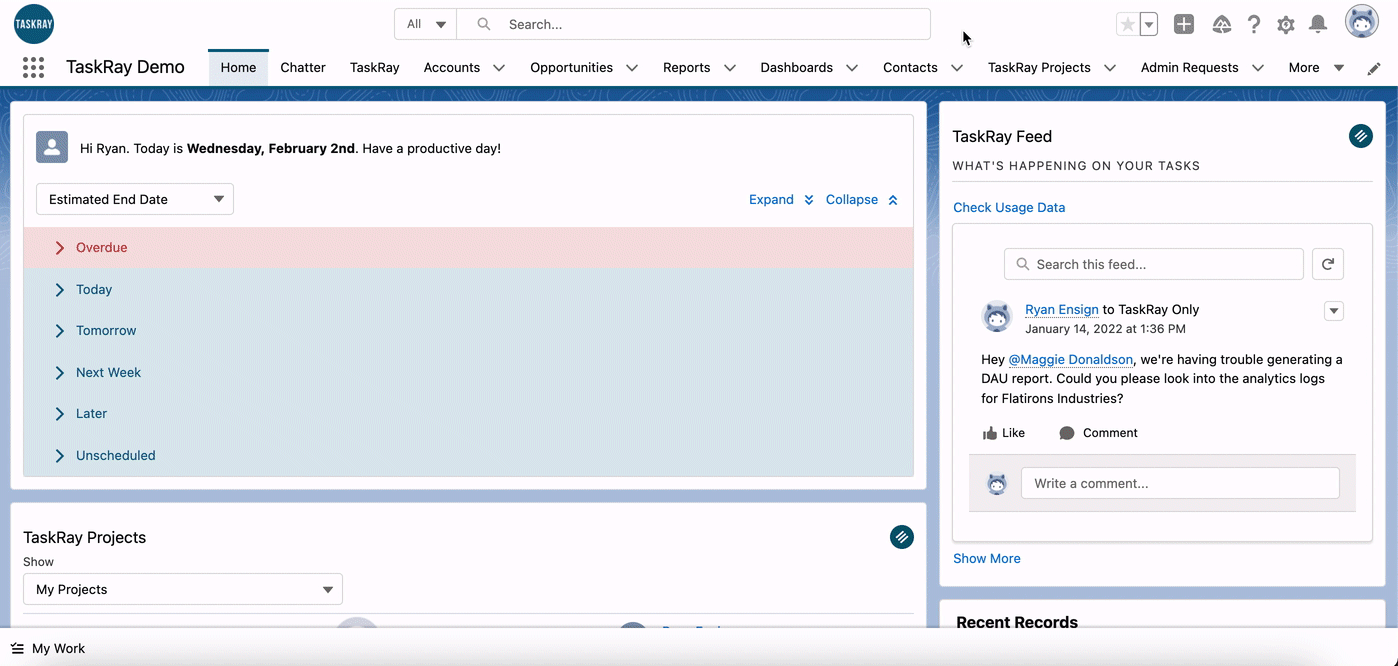 We also have a separate dashboards package that can be installed that includes a dashboard specific to time reports.